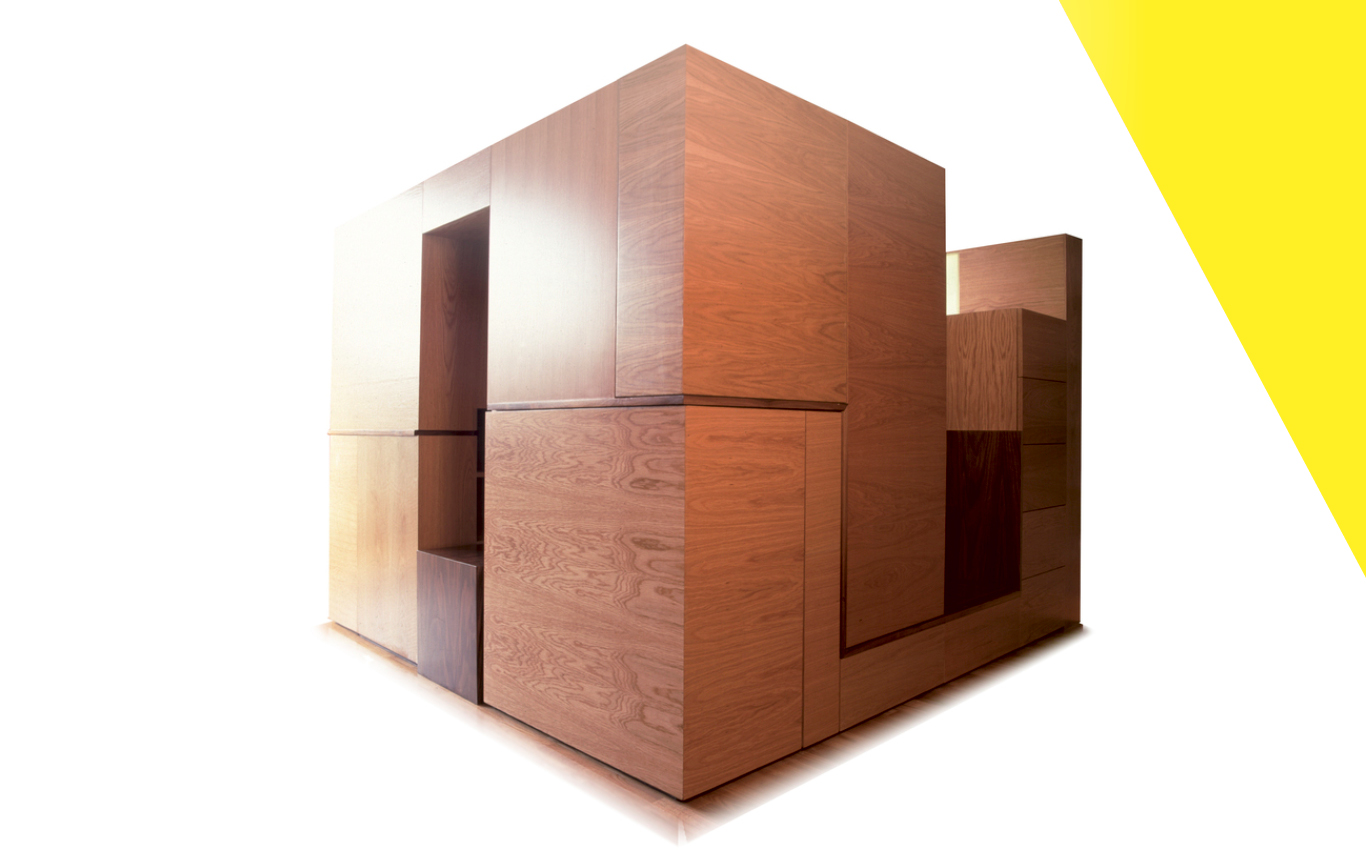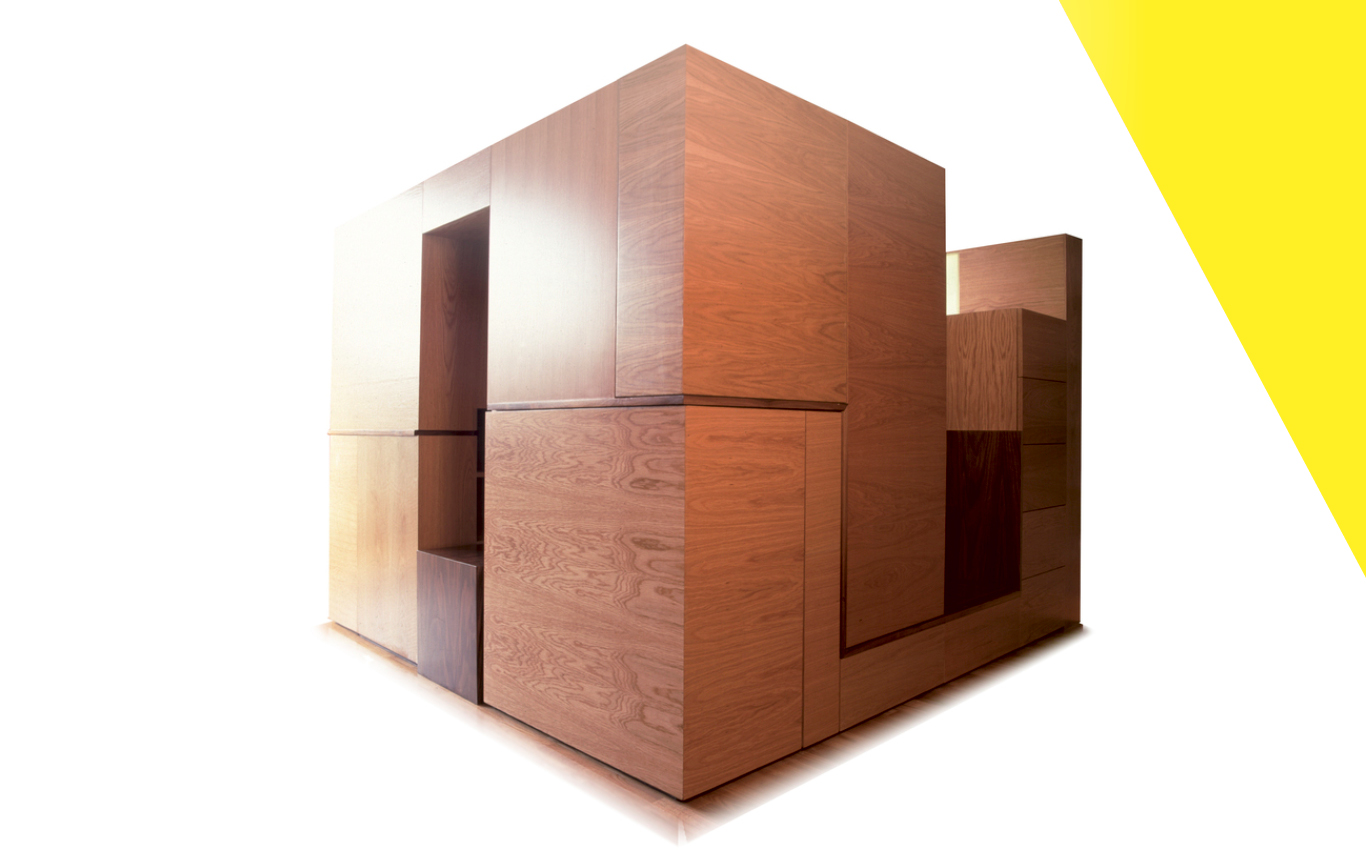 Bed Box
Our clients wanted to use first floor reception room as a guest bedroom, but also wanted additional private living space. The challenge was to find a design that allowed both functions within the same room.
Rather than accept the convention of fitting wardrobes around the perimeter of the room, we proposed combining the function of storage with the bed itself. On entering the room this oak veneered 'bed box' appears to be a solid object. It contains the bed with three large steps up to the mattress and storage to hide the detritus of the bedroom.
The rest of the room is used as a living room with a sofa, piano, fireplace and television. A special space is reserved in the bed box for a seat with hidden shelves similar to a 'Shetland chair'. These chairs are generally made of timber and have deep side panels stretching up to support a shelf pocket above the sitter's head where the family bible was traditionally stored.
Edinburgh Architectural Association Award 2002