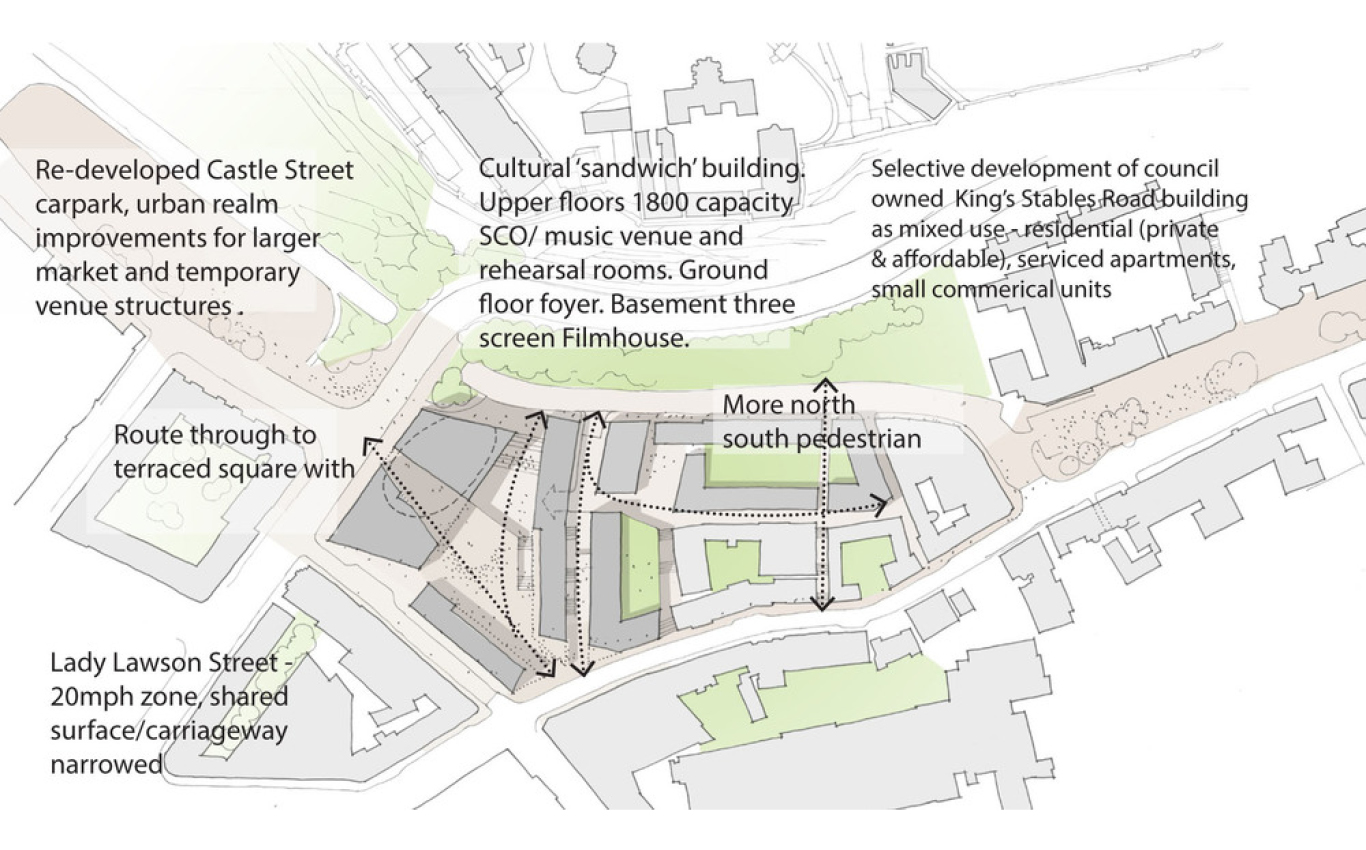 Kings Stables Cultural Hub Masterplan
Despite the appearance of being sites prime for improvement, certain key places in central Edinburgh are not viable for development because of quirks of ownership and lease arrangements. Argyle House at West Port is one of these. We set out to imagine the site beyond the technicalities of the current lease arrangement and see what opportunities there might be to accommodate a mixture of creative uses and reconnect currently disconnected lanes, wynds and vennels. This speculative proposal is our response to the City of Edinburgh Council's invitation to consider spaces for the city's 'Cultural Future' summit event.
The present building acts as a large physical barrier between West Port, Edinburgh Castle, Castle Terrace and the Grassmarket. Rather than starting by thinking of a replacement 'building', this proposals starts by creating 'routes and places' at the heart of the site. It does this in both plan and section and includes two large cultural venues that share a single foyer; a medium sized music venue above (the Scottish Chamber Orchestra perhaps) and an independent cinema (the Filmhouse perhaps) below in the cutting of the site.